An open bite happens when your upper and lower teeth don't completely come together when you close your mouth.
While this may seem like a cosmetic problem on the surface, it could also affect your speech and the future health of your teeth.
Today's photo shows an example of an open bite before treatment and the results after we corrected it at Orthodontic Alliances of Indiana.
If you have bite alignment issues, get in touch with Orthodontic Alliances for an appointment at one of our Indiana locations. You can contact us online or call 219-809-6584 (Michigan City) 219-841-7795 (Portage) 219-440-6512 (St. John) .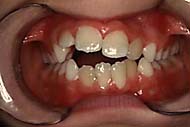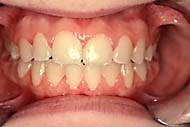 Visit Orthodontic Alliances